S-tec Air-Jet CD Caliper Control System
S-tec Air-Jet CD Caliper Control System is designed to achieve the best possible CD Caliper Profile on all grades of paper from LWC to heavy board.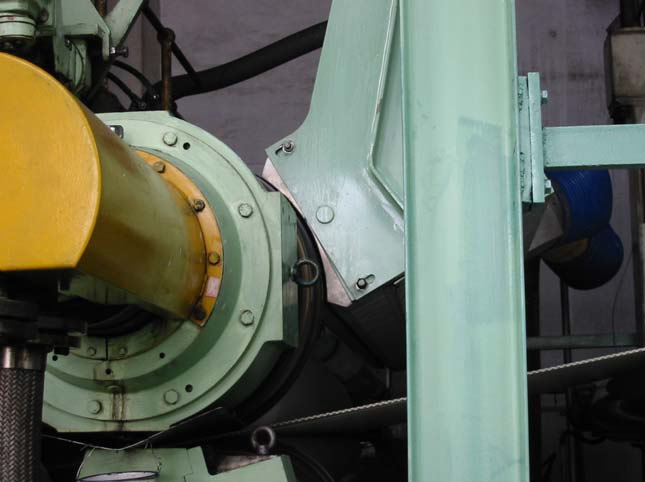 Air-Jet CD Caliper Control System
In today's paper market a good CD Caliper profile is a vital quality requirement. Good CD Caliper means good reel building, better winding & superior printability. It also means less rejects due to poor caliper and fused or twisted reels.
Utilizing the highest power of any CD Caliper System available today the system can both heat and cool the calendar to achieve a fast and powerful result. Power in excess of 5 kW per 76mm zone (or 2.5kW per 38mm zone) can be provided. This is enough to correct a bad profile on heavy board or for use on a Soft-Roll Calender.
The design of the CD Caliper Frame makes it easy for maintenance with plug-in, easily removed modules. Heaters are either stainless or inconel clad for long life and reliability.
The S-tec Air-Jet is an excellent choice where a very good CD profile, high system reliability and low maintenance costs are an absolute requirement.
Highlights:
Zone widths of either 76mm or 38mm. The smaller the zone control achieves better CD performance.
Power per 76mm zone of up to 5kW (or 2.5kW per 38mm zone).
Heaters are Stainless Steel or Inconel clad for a very long and reliable working life.
System can cool the calender surface as well as heat it. This ensures fast control for both hard and soft spots unlike induction systems that can only heat.
Simple to understand and therefore easy for maintenance.
Easily removed heater modules with plug-in power connections.
Spiral air jet pattern ensures maximum possible rate of heat transfer.
Frame is made from Stainless Steel and is structurally very strong.
3-Phase power input Cabinet with balanced load.
Incorporates logic for operation and safety.
Clear CD Control Display with easy to use interface.
Advantages of Air-Jet CD Caliper:
Spiral air jet pattern maximizes the heat transfer to and from the calendar surface. No two nozzles act on the same point of the calendar.
Ultra high power is available for the toughest application - more than 5kW per 76mm or 2.5kW per 38mm zone. This is more power than other systems.
Narrow zone width (38mm) for superb CD resolution. Zone can be much narrower than for induction systems.
All stainless steel construction of the CD Frame.
Heaters are imported and designed for a very long life. Heaters are clad either in Stainless Steel or Inconel to ensure there is no oxidation of the heater element.
Unlike induction heating systems the Swift-Jet can cool as well as heat for fast control of soft spots.
Designed with simple maintenance in mind it is easy to understand, easy to maintain and very reliable.
Power is controlled with simple duty cycle control of standard SSRs - not complicated high frequency electronics that are difficult to understand and expensive to repair.
Simple to use and understand CD Interface for optimal CD Caliper Control.
Connects to most QCS systems using Ethernet or a Serial link connection.
Safety and operational interlocks are included to ensure safe and trouble-free operation.
Frame has a retraction mechanism to move the fame away from the calender during paper threading.